Strap on a vest and step into our labyrinth and you will become completely immersed in another world.
Zone 3 provides a safe, supervised environment for kids, teenagers, and adults alike to have a blast!
Laser tag is a great way to develop a stronger team dynamic by challenging players and helping improve skills such as; Teamwork, sportsmanship, improve hand/eye coordination, enhancing spatial awareness, and improving communication.
Each game of laser tag has 15 minutes of playing time, with 10-15 minutes of instruction beforehand.
Whether you're with us for 30 minutes or 3 hours you're sure to have a good time!
---
Rules
These rules and guidelines are needed and intended to increase the safety of all players and referees attending Zone 3 Canberra.
The standard rules of No Running, Jumping or Climbing always apply.
Players may be expelled from the site for Climbing – with No refunds given.
2. Laser Tag is a non-contact sport/game – please keep it that way.
3. Management advises that smoking, alcohol, illegal drugs, and bad language are not permitted anywhere within or around the Zone. Players under the influence of Alcohol and or illegal drugs will be expelled from the site.
4. If at the start or during a game you find that your Laser or Pack does not work correctly proceed as quickly as possible to the Co-ordinator and get a replacement. (We cannot fix it if we don't know its broken)
5. At no time may any of the fixtures be used to slow down or change the direction of a player.
ie: You may not grab a wall panel to fling yourself around a corridor – or use it to slow you down.
You must be able to stop your own movement in a safe and orderly way.
6. Unruly behaviour may result in a player being expelled from the site.
* As Laser Tag is a physically demanding sport played in a darkened environment – Players must advise staff of any medical conditions that may prevent them from playing ie: Pregnancy, Heart conditions, Visual Impairment, etc.
---
Dress Regulations
To assist in High Hygiene Standards and for Safety Reasons;
Players must wear;
Shoulder coverings with at least a T-shirt or similar.
Enclosed Footwear with low heels and skid-resistant soles (i.e Runners)
Not Permitted are;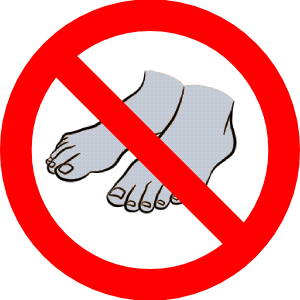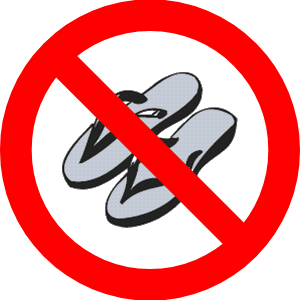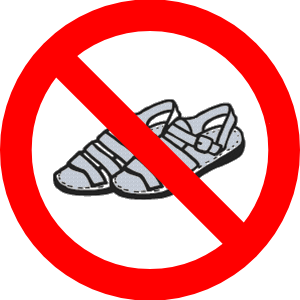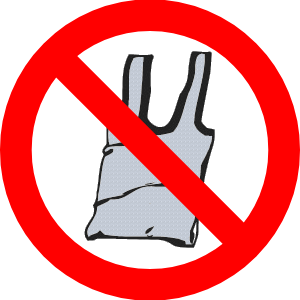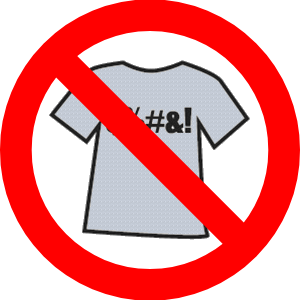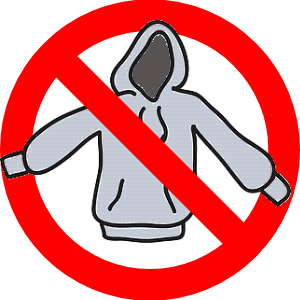 Privacy
Zone 3 Canberra has an extensive database of members and as such, we need to consider the privacy of the information contained within this database.
To this end, staff will NOT give out ANY information ie: Phone Numbers – addresses – ages – booking times etc … from the database or booking sheets to ANYONE.
If a caller or person wants to contact someone from within our database or booking sheets – staff may ask the caller or person for their telephone number and then ring the person/s concerned and pass on the number of the person wanting to contact them. It then becomes their decision to call the original caller.
If you think your personal information has been taken from the Zone 3 database and used without your permission, please contact Zone 3 Canberra management as soon as possible.
Photography / Video
The Zone 3 Canberra Web Site contains information and materials, including but not limited to, text, software, photos, video, graphics, and audio, (collectively "Materials") which are derived from Video – Digital Camera Security Cameras and Webcams.
You should be aware that when you attend Zone 3 Canberra, digital images including stills and video may be taken of you while you are on the premises. These images are sometimes used in our advertising material and on our website to promote Zone 3 as a venue.
If at any time you see your image or video containing your image and do not wish for it to be used – you may immediately contact Zone 3 in writing and request that it not be used.
We will then remove your image from any future advertising and the Zone 3 website.
Zone 3 Canberra respects the privacy of visitors to our business and our website.
Please check this page periodically for changes.
---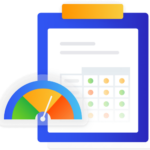 Risk Assessment
Zone 3 Canberra Risk Assessment policy.
All Zone 3 Canberra Staff are covered by the ACT Working with Vulnerable People Regulations and are registered as such.
For further information on this topic please click here or Visit the Access Canberra WWVP Page
We take the safety of you and your guests seriously.